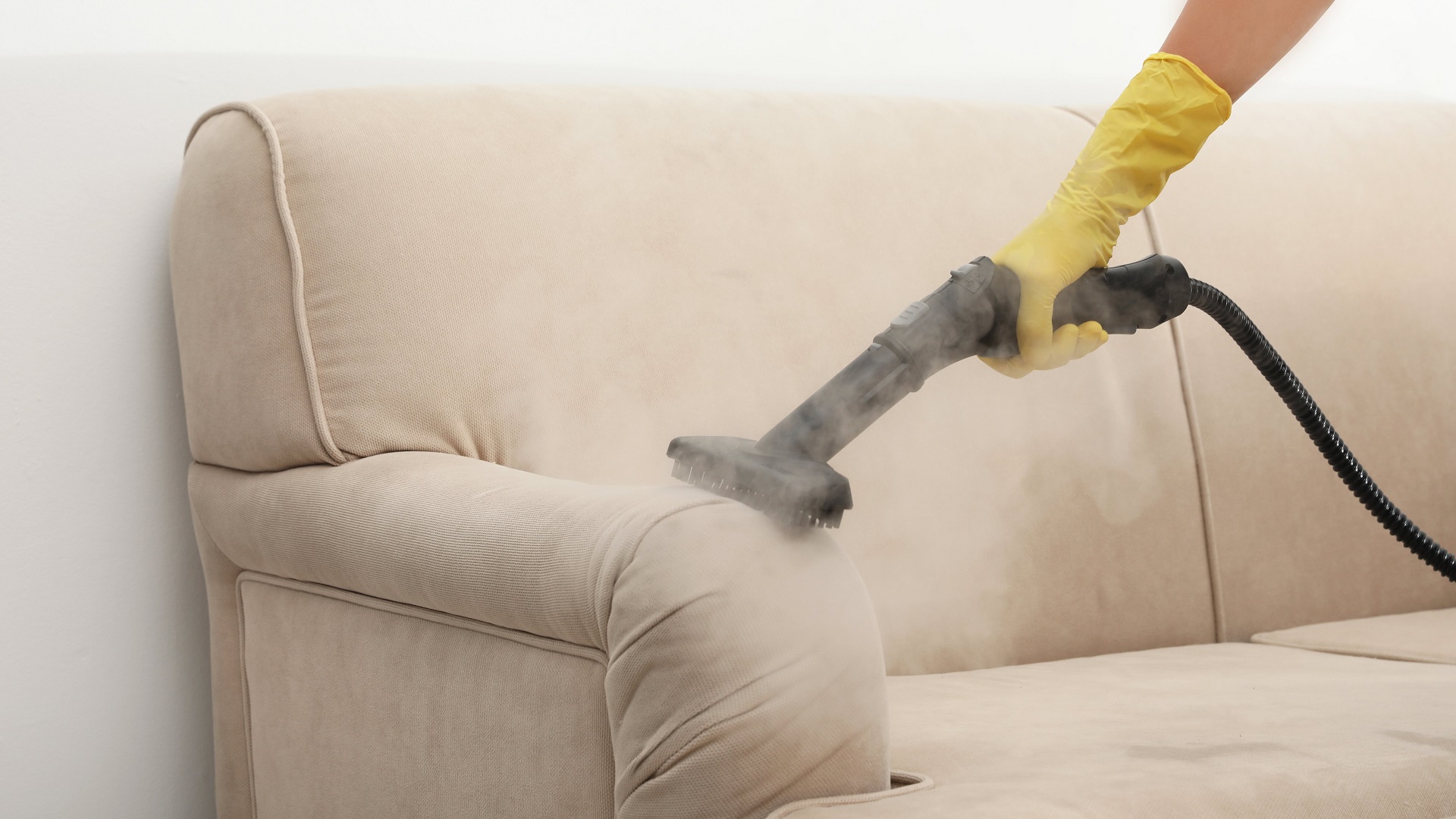 Best Steam Cleaners For Couches
Last updated:
March 25, 2022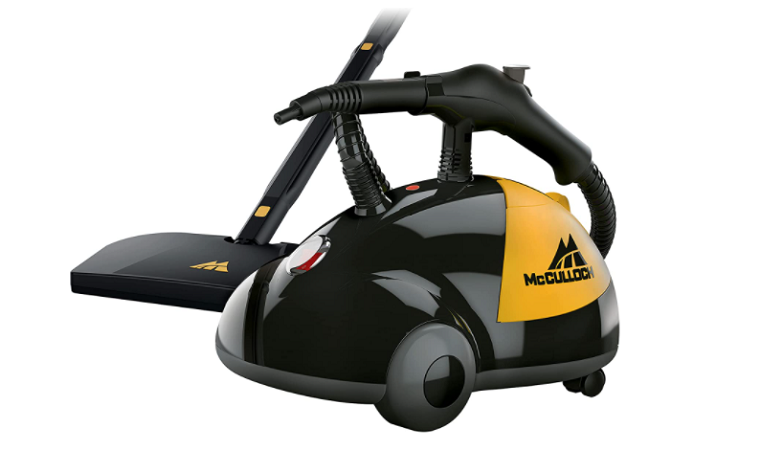 EDITOR'S CHOICE

McCulloch MC1275
Large capacity tank
18 versatile accessories
Superior reach
CHECK LATEST PRICE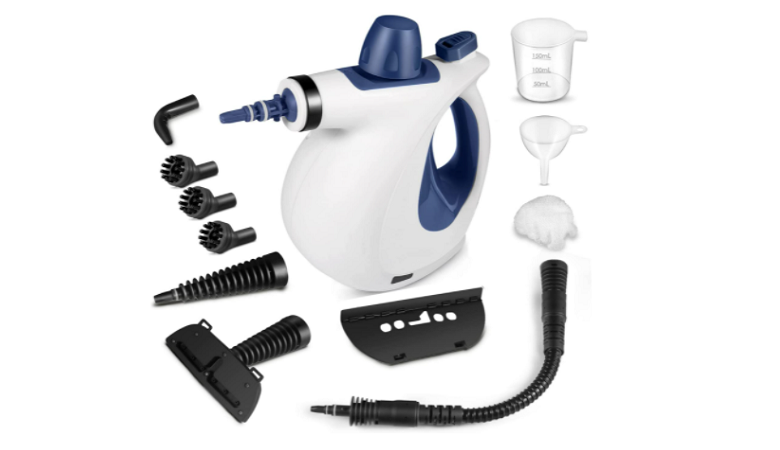 EDITOR'S CHOICE

MOSCHE Handheld
Powerful
Chemical free
Child pet safe
CHECK LATEST PRICE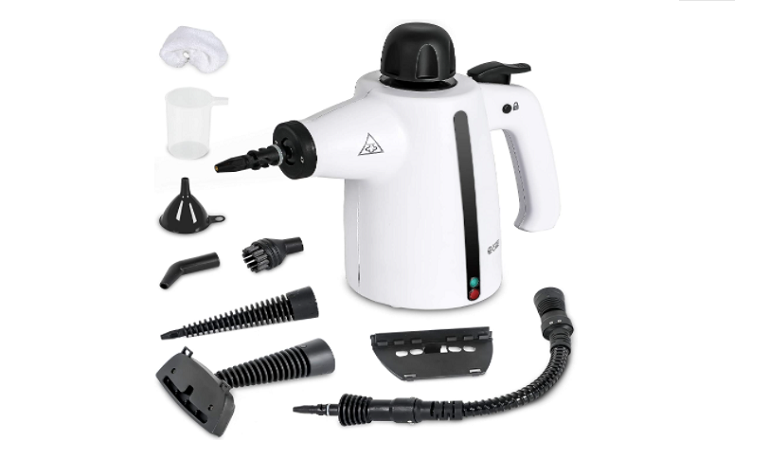 EDITOR'S CHOICE

Commercial Care Set
Heats quickly
Smart design
Multiuse
CHECK LATEST PRICE
Your couch deals with a lot of traffic every day. It gets sat on, eaten dinner on, and perhaps even slept on, and if you have kids it probably also gets jumped on, so it's only normal that it will encounter dirt, debris, and sometimes stains. If you're battling to properly clean your couch, you should invest in the best steam cleaner on the market. 

What's the benefit of steam cleaning? Steam cleaning is an effective cleaning method for various reasons. It uses hot steam that's powerful enough to remove dirt, debris, grease, and stains.

With that in mind, you might wonder what steam cleaner is the best one to purchase when you want to clean your couch. Here's our review of the five best steam cleaners on the market and why they're worth your hard-earned money.
With its 48-ounce water tank, this steam cleaner heats up within eight minutes and gives you about 45 minutes of steam cleaning, so you won't run out of steam, literally.
It's got a lockable steam trigger that you can engage if you want continuous steam cleaning. This prevents you from having to press the button continuously while you clean.

When you purchase this steam cleaner, it comes with 18 accessories to make it more versatile. These include nylon brushes, a floor mop, mop pads, a scrub pad, a brass brush, and a squeegee.
These make this steam cleaner a must for cleaning your couch but also versatile for cleaning various other surfaces.

This best steam cleaner for couches and other items in the home has a 15.7-foot power cord and a 9-foot steam hose. Both of these make it easy for you to reach those small, tight spaces in your home.
Runner-Up: MOSCHE Handheld
It's a versatile cleaning unit that you'll get lots of use out of, but don't be fooled by its compact size. It has high-pressure steam that's powerful enough to blow away dust, oil, and stains.

With its 1050 watts, this steam cleaner heats up within three to five minutes. It can be used to release steam continuously – at 230 degrees Fahrenheit – for up to 12 minutes. This is ideal for stains or grease that you can't get rid of by using other cleaning methods. 
This steam cleaner for couch and other items comes with 11 accessories included. This includes three nylon brushes, a window/door cleaning tool, a fabric steamer tool, a long spray nozzle, a spray cup, a bent nozzle, and an extended connecting spray that enables you to reach above-floor areas to give them a good clean.

You'll love that this steam cleaner only uses water instead of any harsh or harmful chemicals that can be dangerous around pets and kids. This makes it safe for your whole family.
It also comes with safety features: it has a safety lock and cap, so you don't have to worry about your kids getting hurt if they accidentally touch the steam cleaner. 

Alternative: Commercial Care Set
This is another handheld steam cleaner for couch that will give your home a powerful and thorough clean. This is as a result of various features, such as that it has 1200 watts of pressurized steam which is strong enough to eliminate grime, grease, and stains without the addition of any chemicals.
While some steam cleaners on the market will take up to 15 minutes to become hot enough for use, this one only takes a few minutes to be ready.

This portable steam cleaner for couch has a 6.6-foot cord so you can move around your home much easier. It's also highly portable, as it only weighs 3.5 pounds. It's lightweight and comfortable to carry.

It comes with nine accessories in the pack. These are an extension hose, a funnel jet, a window squeegee, a straight nozzle, a nylon brush, a bent nozzle, an ironing brush cloth, an ironing brush, and a measuring cup.

These accessories enable you to clean a variety of items around the home, such as wooden tables and chairs, pillows, upholstered couches, ceiling fans, carpets and rugs, and even your clothing items so that they're smooth and wrinkle-free.
Alternative: BIIBeSeamu Steam Cleaner
The nozzle temperature of this steam cleaner reaches 230 degrees Fahrenheit, so it's ideal for removing stubborn oil stains in the kitchen. Since this is a handheld steamer, it's easy to use and carry.

For increased protection to prevent damage to the steam cleaner, this model has an overheat protection. Its anti-dry burning and power failure protection both ensure that the steam cleaner will automatically switch itself off when the temperature is too high or there's no water in the cleaner. 
This ensures that the steam cleaner can last you for a long time, which makes it value for money.

This steam cleaner gives you enough power that it can be used continuously for between five and seven minutes. It comes with nine accessories: a spray cup with brush, an extended nozzle, a bent spray, a funnel, a spray cup for windows and doors, a measuring cup, a towel sleeve, a long spray cup, a brush plate.
Alternative: DNYKER Steam Cleaner
It's a 2000-watt steam cleaner that can reach a hot temperature of up to 338 degrees Fahrenheit, without you having to use chemicals to clean your couch and other items in the house.
It comes with a pressure rating of up to 5.5 Pa, which removes dirt in a less stressful way. With its two-liter water tank capacity, this small steam cleaner for couch ensures you can clean many areas of your home.

This steam cleaner comes with 19 multi-functional accessories such as a measuring cup, wallpaper remover, and more, which definitely makes it a very versatile cleaning device.
To further ensure that it's versatile to clean all around the home, this steam cleaner comes with a 13.1-foot power cord and a 4.75-foot steam hose. This gives you lots of mobility during use.

One of the best features of this steam cleaner is that it has a patented brush with an aerodynamic design. When you spray steam onto the couch or carpet, this drives the rotating brush which is excellent at tackling dirt, grease, as well as stains.
Therefore, this steam cleaner is the best steam cleaner for couch and carpet. 

Best Steam Cleaner For Couch FAQ
If you still want some information about steam cleaning, you should continue reading.
In this section, we cover some important questions you might have about steam cleaning your couch so you do it properly, such as if you should even attempt to use a steam cleaner on a couch and if steaming works well to remove unpleasant smells in the home.
Can you use a steam cleaner on a couch?
Before you go ahead and use a steam cleaner on your couch, you should always check the label on your couch to find out if you can use water on it.
If it can be exposed to water, a handheld steamer can safely be used to remove creases, dirt, and stains from its material. 
However, to ensure you don't damage the fabric of your couch, you should use the handheld steam cleaner on a low setting.
Move the cleaner around regularly to prevent putting too much heat in one specific area, as this could damage the fabric. Remember, a steam cleaner can become extremely hot! 
A good tip when using a steam cleaner on your couch is to leave the window open when you're working. This prevents steam from accumulating and will ensure that the couch can air out properly once you've finished cleaning it.
The last thing you want is for your sofa to remain wet and start smelling funny. 
Is steam cleaning good for upholstery?
A steam cleaner can clean upholstery effectively, and a handheld steamer is especially useful in this regard because it's easier to use so that your upholstery gets a deep clean without the process being stressful.
With the use of nozzles and extension hoses, you can get to many difficult-to-reach spots, such as when cleaning the padded seat of a dining chair or smoothing the creases in heavy curtains.

What's great about steam cleaning upholstery is that the water's heat is powerful enough to clean bacteria and allergens effectively. This will make your home much healthier and more hygienic.

Before you steam clean your upholstery, though, you will have to ensure that your upholstery can be safely exposed to steam and water.
Check the labels. If it has an "X" on its label, this means that you can't steam clean it because the steam will damage the fabric. If, on the other hand, it has an "SW" on its label, this means that the furniture is both water- and solvent-safe. 
Will steaming a couch remove odors?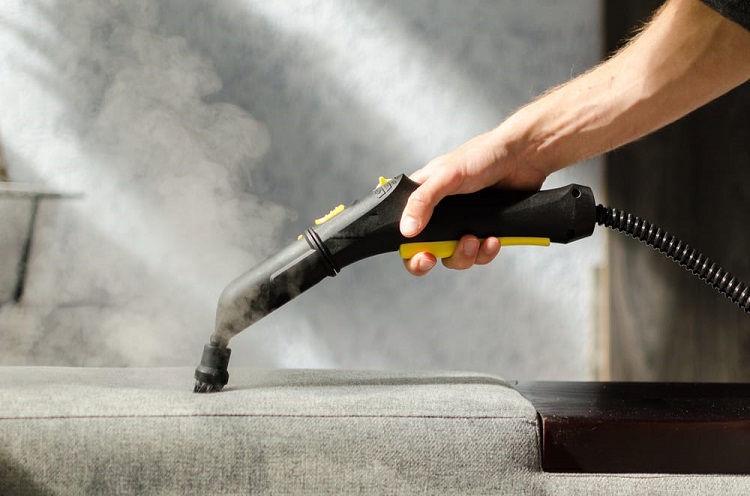 Over time, couches can start to smell unpleasant. This is as a result of hair, food crumbs, dirt, and grease that can accumulate on the couch fabric and stain it or creep into its crevices.
There are also other things that can cause couches to smell bad, such as if your kid or dog pees on it. 
If you like the idea of steaming your couch, you'll be glad to know that this can also help you to remove odors in the couch. This is because steaming uses high temperatures to remove bacteria, which can be what causes unpleasant odors to form.

However, it's important to note that using steam cleaners to remove certain odors is not always a good idea. This is the case with urine odors that are in carpets.
Trying to remove these odors with a steam cleaner is a bad idea because the heat will set the odor permanently, as a result of how the heat bonds the protein into the fibers so that both the stain and odor become set. Just don't do it! 
What can I spray on my couch to make it smell better?
As we previously mentioned, your couch can become smelly for a variety of reasons, such as if you have pets who love to sleep on it and leave fur and dander on it. But you don't have to be stuck with a couch that smells unpleasant.
You can whip up homemade recipes that will ensure your couch smells better. These will also prevent you from using harsh chemicals on your couch that can damage it. A DIY example is to put white vinegar into a spray bottle and mist the couch with it.
When the vinegar dries, its strong smell will go away and it will remove any unpleasant odors at the same time.

However, before you apply that solution to your couch, you should clean your furniture otherwise the stains that are on it will continue making it smell bad. So, vacuum any pet fur, dander, and crumbs.
You can effectively remove stains with the use of a clean cloth and rubbing alcohol or water. Just make sure you read the care instructions for your couch before you go ahead and apply any solutions or homemade ingredients to it so you don't accidentally ruin or stain it. 
If you want to get a healthier, cleaner home, you should invest in the best steam cleaner.
In this article, we've featured five of the best steam cleaners to purchase when you want to clean your couch, and the great thing about them is that they can be used to clean other items in your home, such as your carpets and curtains.

In our guide, we've also looked at some important information you should know about steam cleaners, such as if they work well to remove unpleasant odors and if they can be used on your upholstery.
By using steam to clean your home, you can reduce your use of harmful chemicals and keep your indoor air healthy.
Resources: