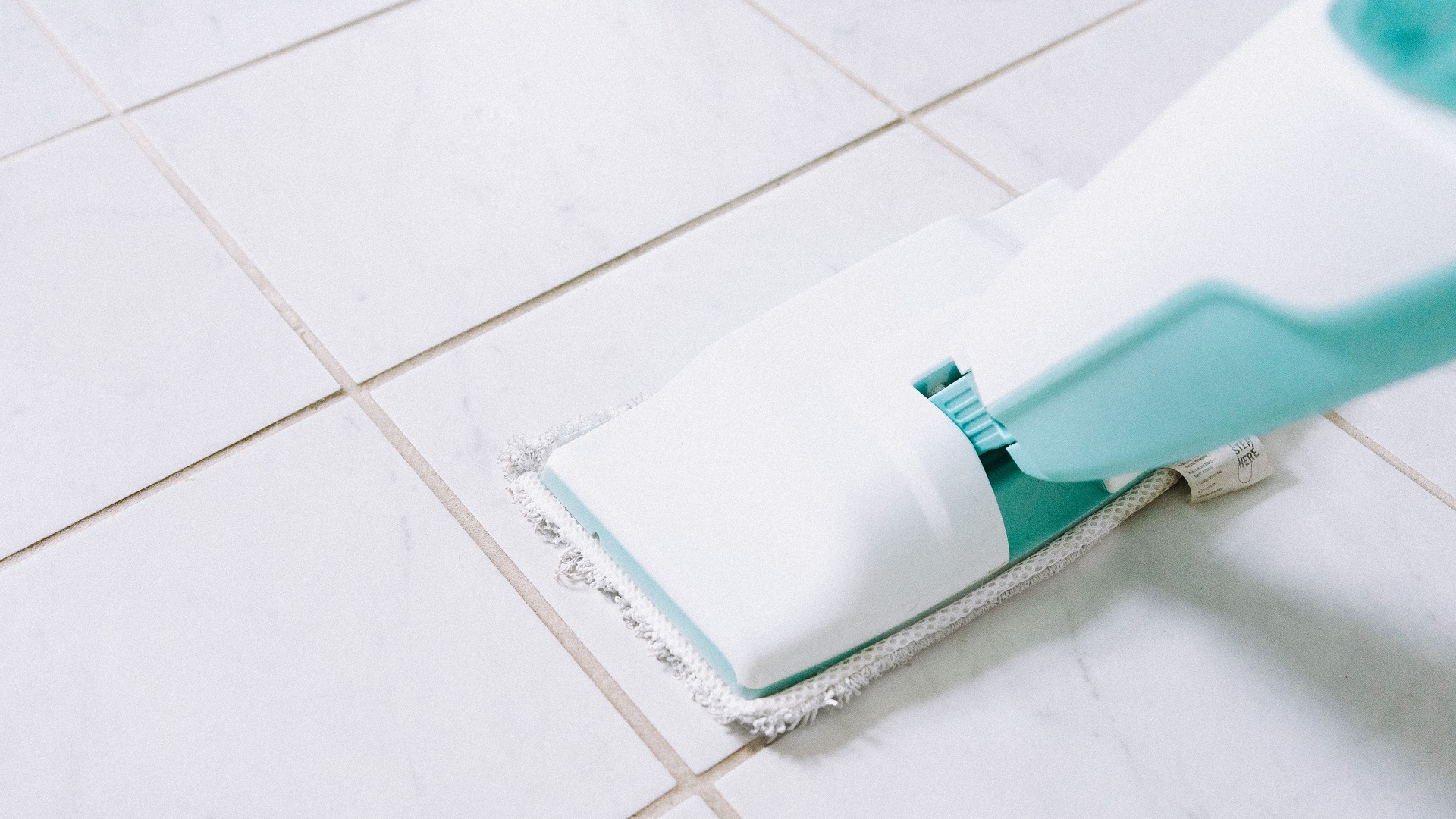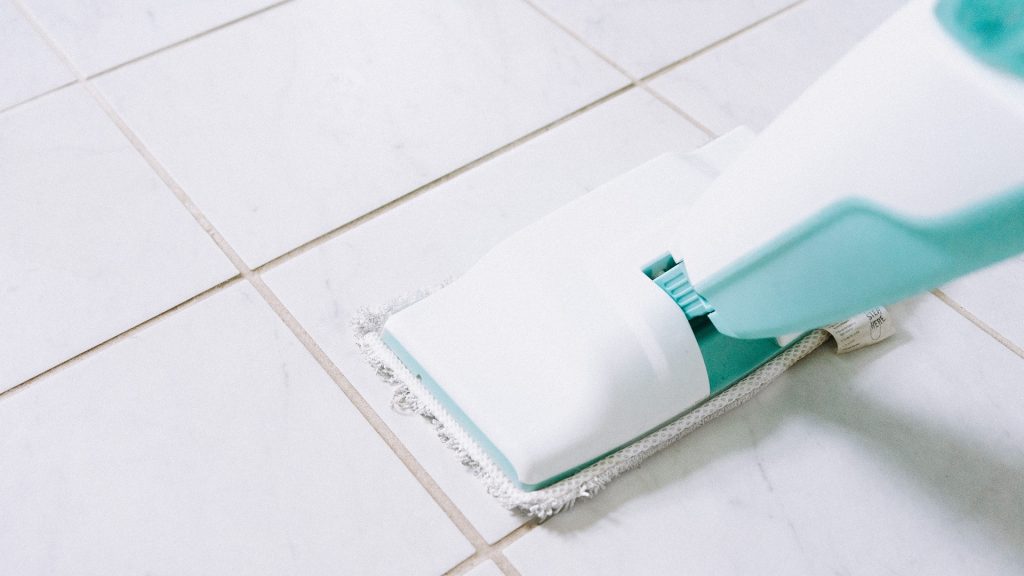 The Best Steam Mops For Vinyl Floors
Last updated:
March 18, 2022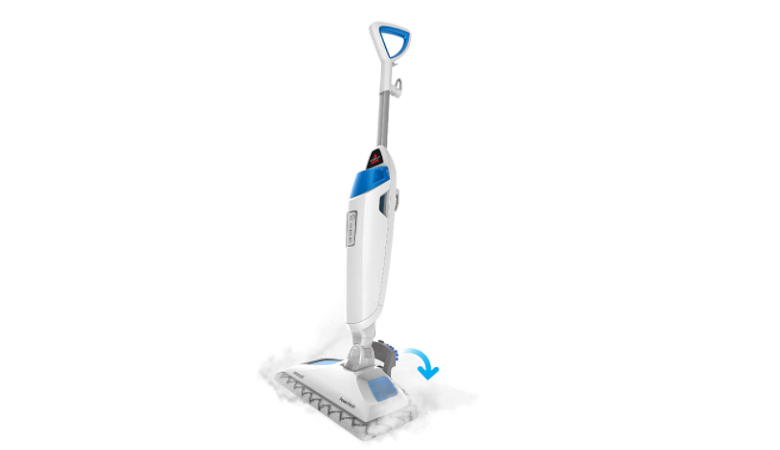 EDITOR'S CHOICE

Bissell PowerFresh
Lightweight
23-foot power cord
High-quality
CHECK LATEST PRICE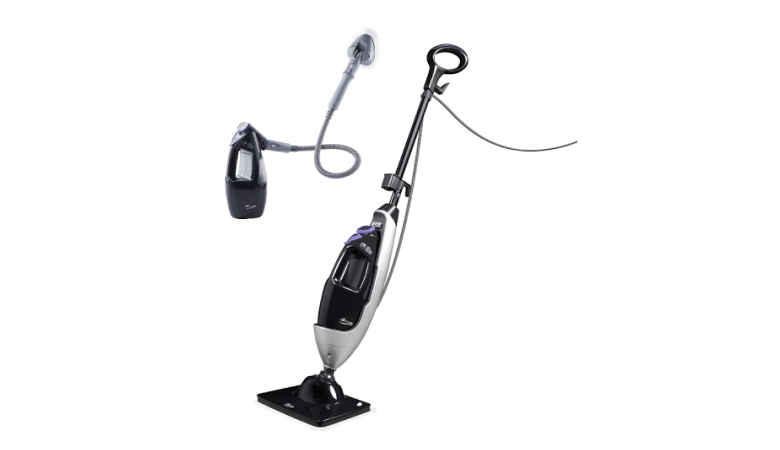 EDITOR'S CHOICE

LIGHT 'N' EASY
Quick-release cord
340ml water tank capacity
Comes with accessories
CHECK LATEST PRICE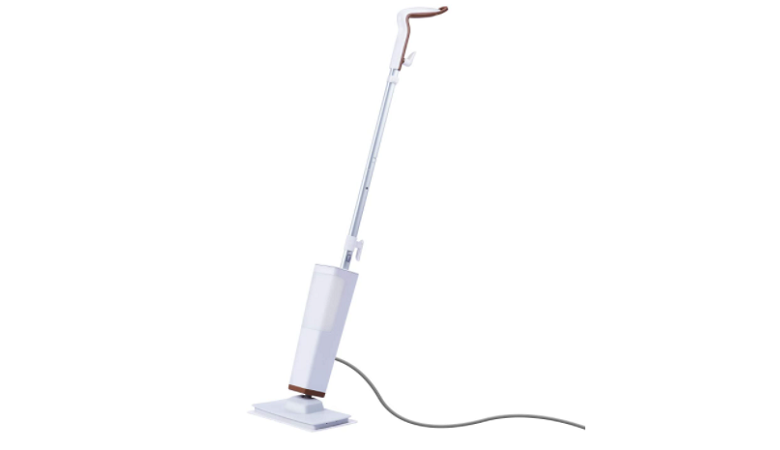 EDITOR'S CHOICE

OApier S5
Reusable pad
Multi-purpose
On-demand steam settings
CHECK LATEST PRICE
While regular mopping is quick and easy, it doesn't always give you the deeper clean that you want. Not only do you sometimes end up with water streaks on your floor but mopping can cause too much water to get put on your floor, which can be damaging to vinyl.

Why is water bad for vinyl floors? If left to puddle, water can seep into the vinyl and damage it, such as by causing it to warp or buckle. Therefore, you want a quick and easy mopping method that dries quickly.

What is the best steam mop for vinyl floors? Here's our guide to the best steam mop for vinyl floors and four high-quality alternatives. At the end of this guide, we've also got all the information you need to keep your vinyl floors in good condition.  
Best Overall: Bissell PowerFresh
While this steam mop is free of bells and whistles, it does have some great features that will ensure you get a high-quality clean. 
It's ideal for eliminating sticky, tough spills, and stains, thanks to its flip-down easy scrubber. This scrubber flips down so that it can get to all the hard-to-reach places in your home and give them a thorough clean, such as crevices and grout.

What's great about this Bissell steam cleaner is that you can choose from high, medium, or low steam modes, depending on your cleaning needs, thanks to its smart digital steam control feature.

This steam cleaner has swivel steering and comes with a 23-foot power cord for increased ease of use. It also comes with a variety of extra accessories and items included in the pack, such as a microfiber soft pad, a microfiber scrubby pad, a carpet glider, and spring breeze fragrance discs to ensure your floors smell good after being cleaned. 
You'll love that this steam mop is lightweight and easy to move around your floor, therefore making cleaning your vinyl floors a smoother and faster process. 
Runner-Up: LIGHT 'N' EASY
By making use of steam that's 230 degrees Fahrenheit hot, you'll be able to use this steam cleaner to remove sticky messes and stains with greater ease. For increased convenience, you can use it with tap water or distilled water.

This steam mop prevents you from having to use heavy buckets to clean your home. It's got a triple-layer microfiber pad that has good absorption capability, and as a bonus it's reusable. 
It comes with a 20-foot long power cord to make it easy to use wherever you need it.

After purchasing this steam mop, you'll be pleased to know that it can be assembled really quickly so that you can start using it right away. You can even use it on other surfaces, such as your walls, to give them a deep clean. 
This steam mop can heat up to 212 degrees Fahrenheit so that you can remove sticky, dirty messes from a variety of floor surfaces, such as vinyl, hardwood, tile, and laminate. You can use it with tap water as you don't require distilled water for it to run. 

With a 450-ml capacity, it's large tank ensures a higher steam temperature. It's also built with a quick-release cord that's easy to store. It's 20 feet long so you can manoeuvre your mop around the house with greater ease.

You won't have to use a bucket to mop your floors as this best steam mop has a triple-layer microfiber pad that absorbs dirt well and is reusable.
It also has a manual design so you can control the steam – the faster you move it, the more steam will be released. This means you don't have to press a button to release steam. 
This steam mop is lightweight and sleek, so you can store it with ease, even in small living spaces.
Alternative: PurSteam 10-in-1
You can use this steam cleaner as a steam mop, a steam cleaner, a handheld garment steamer, a steamer for windows and mirrors, and a carpet cleaner. This makes it a comprehensive cleaning tool for a variety of uses around the home.

This steam cleaner is safe for use on a variety of floor types, as it doesn't require any chemicals. It also comes with a surface scrubber so you can clean sealed stone, glass, sealed tile/grout, and stainless steel, making this device much more versatile than other steam cleaners on the market.

It comes with three adjustable modes so you can get the amount of steam you need for your specific cleaning task. The steam mop comes with a tank that has 340ml capacity so you can steam for about 20 minutes on its lowest setting.
Best of all, you don't have to worry about the type of water you can use – it can run on simple tap water. 

Alternative: Doker Steam Mop
The steam dries quickly, too, which means you won't have water left behind on your vinyl floors, which can damage them. It also prevents water streaks. 
It comes with three steam modes so you can choose the amount of steam you want for cleaning delicate floors, doing regular cleaning, and cleaning your durable floors or really sticky spills that you want to remove.

But, one of the best features about this steam mop that makes it easy to use is that it automatically releases steam after the device has preheated. This means you don't have to keep holding the steam mop's handle.  

You can use this steam mop on a variety of floors, such as marble, laminate, vinyl, hardwood, tile, carpet, and linoleum. To clean your carpets effectively, this best steam mop for vinyl floors comes with a carpet glider.
This enables the mop to move smoothly across the carpet, which makes it easier to clean.
With its flexible head that can swivel 180 degrees horizontally as well as 90 degrees vertically, this steam mop enables you to give your home a deeper clean. 
If you live in a small apartment, you'll be glad that it doesn't emit more than 50dB, which means it's quiet. 
Steam Mop For Vinyl Floors FAQ
Now that you have a better idea of the type of steam mop you should purchase for your vinyl floors, you might want some more information about steam mops, such as if steam mops can be used on other types of floors, like laminate.
Read on to learn more about steam mops and how to keep your vinyl floors in good condition. 
Are steam mops safe for vinyl floors?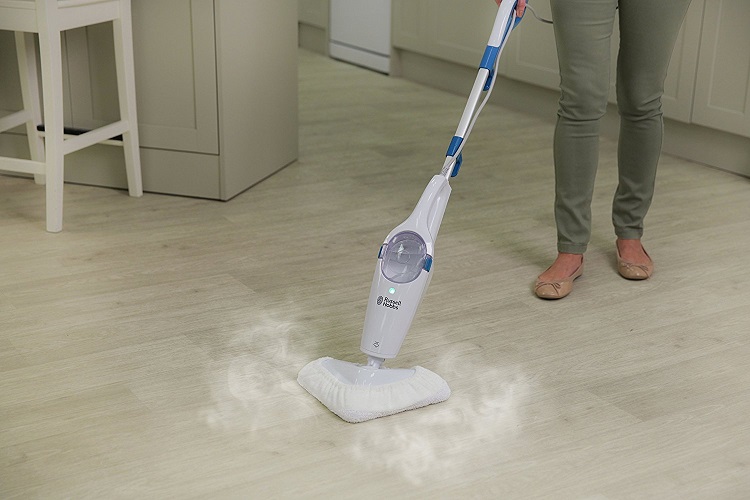 While it's sometimes been said that steam mops can be dangerous for vinyl floors because they can be too hot and therefore abrasive, there are steam mops that are marketed as being suitable for use on vinyl.
As long as you ensure that the unit you want to buy is safe for vinyl floors, you can use it without a concern. 
To be extra safe, you should ensure that you use a low-steam mode so you don't put too much steam on the vinyl. As we've seen in our reviews, you can find steam mops that come with different steam modes so you can control how much steam is used during the cleaning process.

Some of the best steam mops are packed with features to keep your vinyl floors in good condition, such as that they dry quickly so water doesn't accumulate on the vinyl. These preserve the quality of your vinyl floors, so they're what you should look for when shopping for a steam mop. 
What is the best way to clean vinyl flooring?
To clean your vinyl floors, you don't need to use harsh or abrasive chemicals. Instead, a powerful cleaning solution is white vinegar or apple cider vinegar as it cuts through grease and grime effectively.
It also works well to remove stickiness on your floor, so it's great for use in high-traffic areas of the home, such as the kitchen.  

When you want to eliminate dust and debris from your vinyl flooring, you can do so easily by sweeping it with a broom or using a vacuum cleaner. When it comes to mopping, do so sparingly so that you don't expose the vinyl to a lot of water.
This can penetrate into the vinyl flooring, such as in its seams, which can cause it to become damaged. 
To ensure you can mop your vinyl floor less frequently, you should follow some maintenance tips, such as wiping spills as soon as they occur so you don't have to worry about stubborn stains later, using doormats so you can wipe your shoes clean before stepping on the vinyl, and using felt pads on the feet of furniture so that when you move them around to clean your home you don't cause scratches to the vinyl floor. 
To further protect your floor, make sure that you don't use any stiff or harsh brushes to scrape off dirt. It's better to soak the area in a cleaner and then remove it with a soft cloth.
What floors can you use a steam mop on?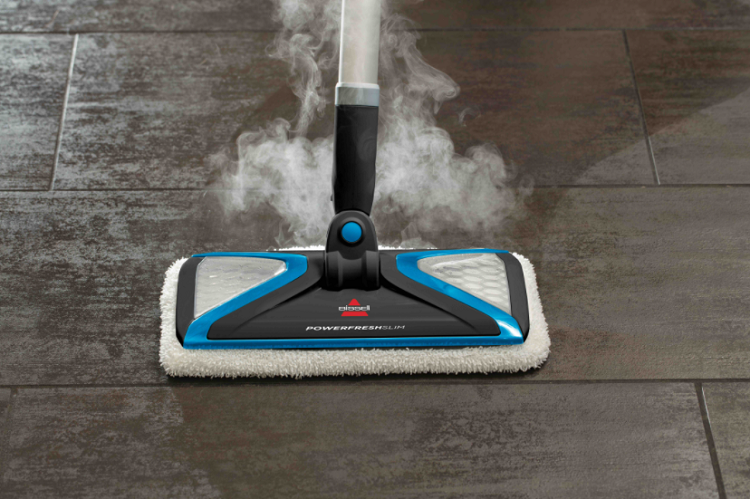 A steam mop is a versatile cleaning device that you can safely use on a variety of floor types. These include vinyl, linoleum, porcelain, and ceramic.
Some hardwood can also be steam mopped, but it's always good to check that the steam mop you wish to purchase is safe for the type of flooring material you have in your home. 
When it comes to wooden floors, you have to tread really carefully before using a steam mop or cleaner. You should test the wood before you go ahead and use the device. This can be done by dropping a few drops of water on the floor in an area where it's not visible, such as in a corner.
If you can see that the water droplets haven't been absorbed into the wood after a few minutes, that's a good sign that you can safely use the steam mop on your floor.  
Can you use a steam mop on laminate floors?
An issue with laminate floors is that they are intolerant to excessive moisture. In this way, they're quite similar to vinyl floors. Laminate floor planks can easily become warped because of water, so you have to be careful when using any kind of mop to clean your laminate flooring.
The same goes for steam mops. This doesn't mean you can't use a steam mop on your laminate floor, but you need to be careful. You should always check that the steam mop you want to buy is safe for use on laminate so you won't damage your floor. 
This is important because, while some types of laminate flooring are water-resistant and therefore fine for being steam cleaned, other types are not.
For example, the steam from the steam cleaner can penetrate through the joints between laminate planks and this can damage them. 
If you have vinyl floors in your home, you will naturally want to protect them and maintain them properly so that they have a long lifespan. Vinyl floors can last for up to 25 years, so you want to ensure you protect them. With this in mind, you might wonder if you're allowed to steam mop your vinyl floors. 

The good news is that you can, but you need to ensure you use the best steam mop that won't damage them. In this article, we've featured five of the most effective steam mops to give your vinyl floors a deeper clean and leave your home more hygienic. 
We've also looked at some important information you should know about steam mops and how to use them, as well as the different types of flooring materials on which you can safely use them. 
Resources: