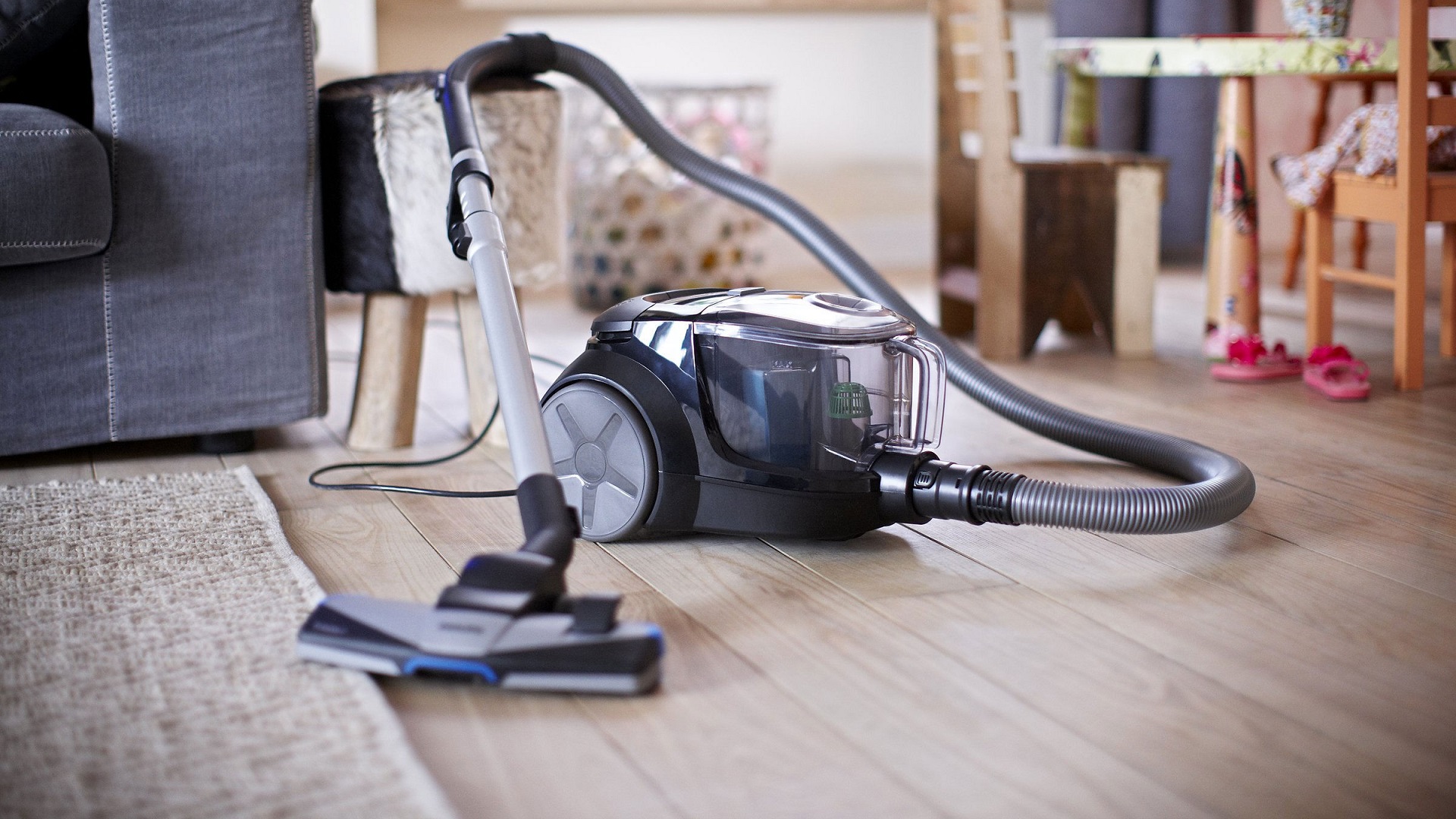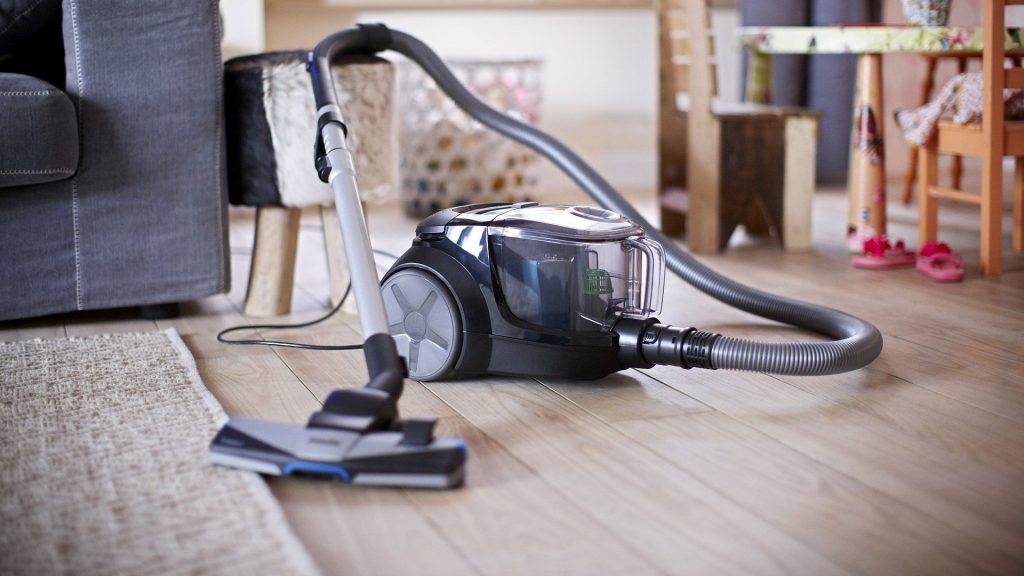 The Best Water Vacuum Cleaners For Your Home
Last updated:
March 18, 2022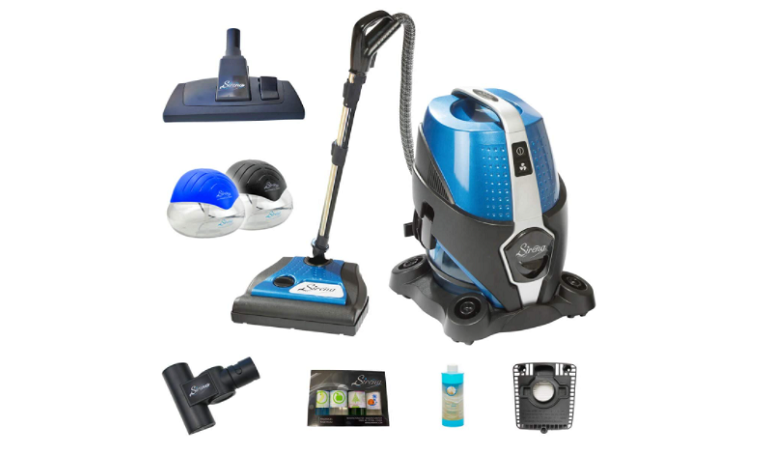 EDITOR'S CHOICE

Sirena Bagless Vacuum Cleaner
2 Speed models
Hepa Filter
Versatile
CHECK LATEST PRICE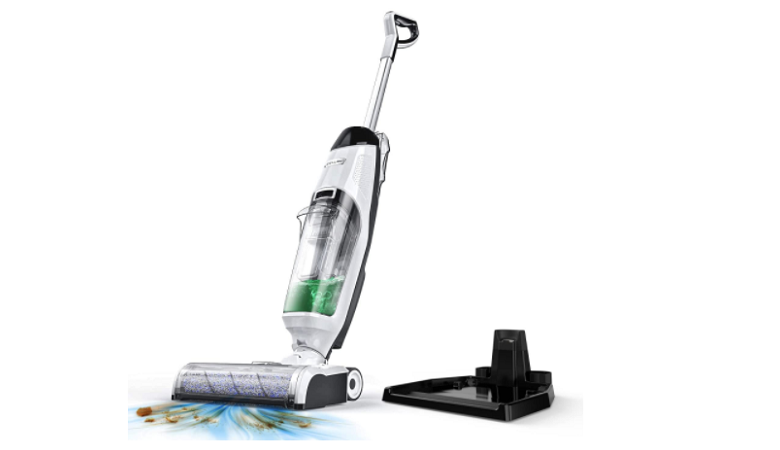 EDITOR'S CHOICE

Cellay Cordless Vacuum Cleaner
Self-cleaning
Super powerful suction
Multi-surface cleaning
CHECK LATEST PRICE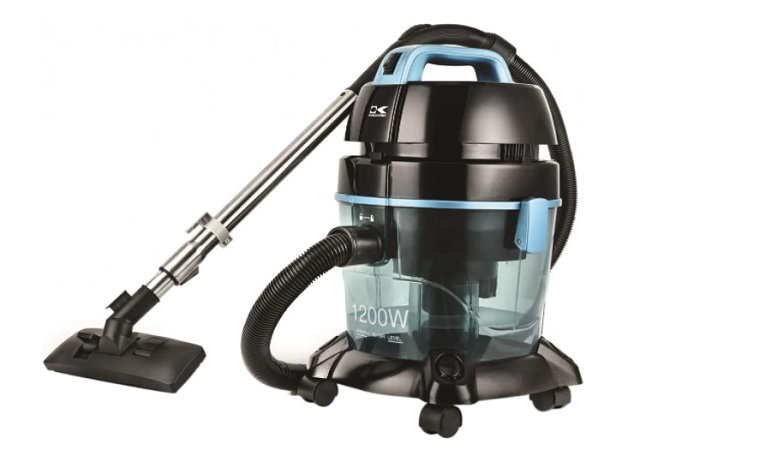 EDITOR'S CHOICE

Kalorik Water Filtration Canister
2-in-1 floor brush
Telescopic metal tube
Maneuverable
CHECK LATEST PRICE
If you want to give your home a deep clean, while eliminating dust and allergies, you should consider investing in a water vacuum. This type of vacuum cleaner has some important differences from other, more common, cleaners on the market.

What, exactly, is a water vacuum? This vacuum cleaner draws in dirt and other particles into its water basin where they get trapped. Then the particles are sent through a HEPA filter before the air can be vented back into your home, completely clean.

So, basically, when the dust and dirt gets stuck into the water basin, it will remain stuck. This is how a water vacuum cleaner keeps your home clean and free of allergens. So, with that in mind, let's explore the best water vacuum cleaner for the home. 
Best Overall: Sirena Bagless Vacuum Cleaner
 This vacuum cleaner is ideal for tackling a variety of spills around the home, such as spilled milk, non-flammable liquids, and pet puddles. 
How this water vacuum cleaner works is that it sucks dirt and debris into the water basin of the unit and then clean air gets sent back into the home. Now, the important thing is to ensure that the air that goes back into the home is clean.
This vacuum cleaner ensures this. It comes with items such as a deodorizer to remove unpleasant odors, a HEPA filter, two air purifiers, a multi-tool floor, a turbo brush, and a fragrance pack.

You will also receive tools and accessories, such as a power nozzle, a telescoping wand, a wet and dry hose, a cleaning brush, a crevice tool, as well as floor, dusting, and upholstery brushes.

This can be used on both hard floors and carpets or rugs, so it's versatile. You can also use this vacuum cleaner to clean a variety of items around the home, such as drapes, hard floors, mattresses, and furniture. 

Runner-Up: Cellay Cordless Vacuum Cleaner
This best water vacuum cleaner has a special feature: it comes with separate clean and dirty water tanks, so that the clean water can be sprayed onto the floor and then the mess can be mopped up and sent into the dirty water tank.
The great thing about this feature is that it prevents you from having to change the water tank so your floors are always cleaned with clean water.

This vacuum-mop can clean sticky and tough stains, hair, and debris. You can use it on a variety of flooring types, such as hardwood, tile, laminate, and marble. 
It comes with a 3-in-1 docking station, to clean and organize your vacuum cleaner. It can also self-clean as long as you have the vacuum cleaner resting on it, which makes it convenient to charge and use whenever you need it. 
Alternative: Kalorik Water Filtration Canister
It's packed with lots of features to ensure that you can give your home a better, deeper clean to eliminate dust, debris, and allergens.

This best water vacuum cleaner comes with four caster wheels so that you can move it around easily. This is great for large living spaces so that you don't have to carry it. It has a water/dust full indicator so you can know when it's too full.
It also has a tough 2-in-1 floor brush, crevice tool, and dust brush for helping you clean all around the home.

What's more, this Kalorik water filtration canister vacuum cleaner is easy to maintain. You simply dump the water from the unit, and you can give the hose a quick clean by twisting it off and sticking it under a faucet. It couldn't be easier.

It has good suction power and that enables you to mop up any liquid spills around the home. This makes it perfect for you if you have pets and/or kids. 

Alternative: Kalorik Home Water Filtration
It's great for allergy sufferers because it has a special water reservoir that traps particles, such as allergens, so that they can't go back into the air after you've vacuumed your home. 
This Kalorik water vacuum can be used for wet and dry vacuuming, so you'll be able to tackle those liquid spills and dry debris without stress. It's designed to be completely bagless, and has a canister that's easy to empty when full.
You'll love that this vacuum cleaner has a high-torque blower in its design – it's perfect for dust and dirt that won't budge easily, therefore making surfaces look good as new.

It not only comes with a pet brush, but also a floor brush and dust brush, as well as a crevice tool for removing debris and dust from those hard-to-reach areas of the home. These accessories mean you will be able to clean your home more professionally. 
Alternative:Quantum X Upright
t first glance, you'll surely love how stylish and sleek this bright red vacuum cleaner looks. But it's not just a pretty vacuum cleaner – it's packed with amazing features to clean your home. It can tackle dry and wet messes in the home, and it can be used effectively on all types of floors.
While you can find those features in other vacuum cleaners on the market, this one adjusts to floor heights automatically and it has a telescoping body that gives you four-inch clearance so you can get into tight places.

It also extends up to 18 inches underneath your furniture so you don't have to leave any dust bunnies in their hiding places. It's great for pet hair and dander.

What you might find with other types of vacuum cleaners, such as those that use foam or HEPA filters, is that they become clogged and lose suction power. That won't happen with this vacuum cleaner.
It contains MicroSilver technology that cleans pet hair, dander, debris, and dirt. Its water filtration collects and traps the debris, giving your home a good clean and keeping your indoor air hygienic. 
This best water vacuum cleaner comes with various attachments to help you clean your home better: a flex hose, a dusting brush, a crevice nozzle, and an upholstery tool.

It's built to last, thanks to its stainless steel and high-grade plastic construction. It also has a wire hose that is crush-resistant, to make it durable. 
Now that we've looked at some of the best water vacuum cleaners on the market, let's explore some information about water vacuums and how they work, as well as if they're really better than other vacuum cleaner types on the market. 
Are water filtration vacuums better?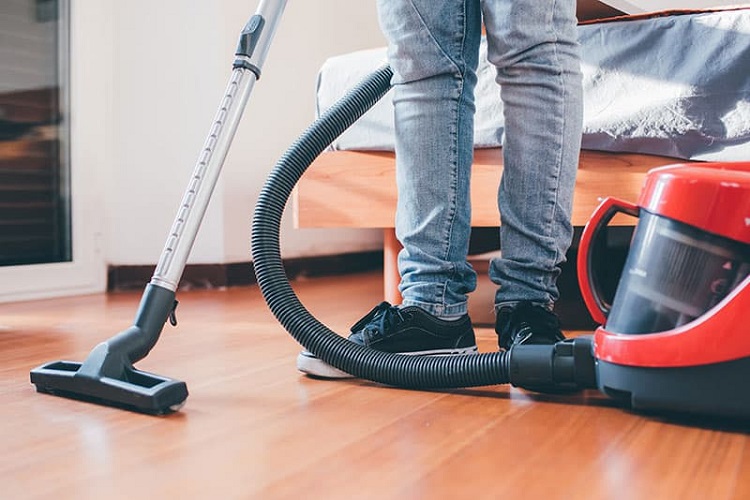 As we've seen in our product reviews, water vacuum cleaners have a lot of features that make them have an edge over other vacuum cleaners. One of the biggest, most important, differences to know about is how they filter dirt and dust.
While a conventional vacuum cleaner sucks up dirt with the use of a filter to remove particles, and they make use of dirtbags to trap the particles before you throw them out, a water vacuum cleaner uses water instead of filters.
The dirt enters the water reservoir where it gets filtered and trapped so it can't re-enter the home. This is why water vacuums are so good at eliminating allergens and dust particles from the home.
Maintaining a water vacuum cleaner is also easier, because you don't have to empty out dust canisters.

Other advantages of using a water vacuum cleaner are that it can be used to clean dry and wet messes, you don't have to worry about its filters clogging up because it's a water filtration vacuum cleaner, and it's more effective at removing allergens as well as pet hair.
However, this type of vacuum does have some potential drawbacks. These include how a water vacuum cleaner can be heavier than other types of vacuum cleaners because it contains a water tank.
You might also have to flush out the water regularly, which can be a hassle for some people. However, having a cleaner, dust-free home is worth it! 
How does a water vacuum work?
A water filter vacuum cleaner works by sucking up debris and dirt from the floor into its water tank or reservoir, instead of into a dirt bag or dust bin. The water basically works like a filter that absorbs all the dirt around the home.
This is why you might see that the water in the vacuum cleaner gets very dirty. While that might look disgusting, it's a good sign of how well the vacuum cleaner is working to rid your home of dirt, debris, and dust!

What's great about the water being used as a filter is that it traps all the dirt in the home so that it can't get blown back into its indoor air. This is why a vacuum cleaner that uses water is so praised for how it eliminates allergens in the home, therefore being great for allergy sufferers and pet owners alike. 
Do wet and dry vacuums clean carpets?
A wet and dry vacuum cleaner works well to remove all types of debris and liquid spills in the home, and you can certainly use it on your carpets.
It works because it contains two devices in its design that separate the dry debris from liquids, instead of making use of dirt bags. Before you use your wet/dry vacuum cleaner on your carpet, make sure you follow these tips.

You should start by dry-vacuuming your carpet, and you can do this with your wet/dry vacuum cleaner or a regular vacuum cleaner so that you can suck up all the solid debris from your carpet. This will make the carpet easier to clean so that you can move on to tackling wet spills and stains.




Note that wet/dry vacuum cleaners will be able to pick up wet solutions that you've applied to the carpet but they won't disperse them evenly so you will first have to apply and spread your cleaning solution. 

When using a wet/dry vacuum cleaner on the carpet, make sure you work in sections. A floor attachment will help you to get a deeper clean. During use, make sure you press it firmly so that you can remove moisture from the deep fibers of the carpet

. Then, drag the vacuum cleaner slowly back and overlap your last pass with the next one. This ensures you cover all sections of the carpet effectively. 
How do I clean my carpet with water vacuum?
If you want to clean your carpet with a water vacuum, you'll have to bear in mind that this isn't always the best vacuum cleaner to eliminate dirt from your carpet, as we've seen in our product reviews.
You will need an attachment to use it, such as a brush attachment, which sometimes has to be purchased separately.

Don't let that put you off, though! If you want to go ahead with using your water vacuum cleaner for carpet, you'll need to invest in a flat extension attachment and then follow these easy steps:
First, use your vacuum cleaner normally to eliminate dirt and dust from the carpet. 

Then, mix your carpet cleaner and apply it to the carpet. 

Use a scrub brush on the carpet. This is an important step you should not skip because it will ensure that the wet vacuum cleaner will find it easier to clean up all the dirt. It will also remove any stains much easier

. 

Attach a flat extension to the vacuum cleaner. This will bolster its suction ability. Use it to suck up the water and debris from the carpet. You might have to do this a few times so that your carpet gets a deep clean. 
If you want to clean your home to eliminate dust and allergens, such as if you're an allergy sufferer or you have kids that you want to protect against respiratory problems, you should consider purchasing a water vacuum cleaner.
In our reviews, we've featured five of the best water vacuum cleaners that are packed with features to keep your home clean and your indoor air healthier than before.
We've also looked at some important FAQs so you can learn everything you need to know about water vacuum cleaners and why they can be better than conventional vacuum cleaners.
Resources: