Shark Lonflex Duoclean Cordless Ultra-light Vacuum (If201)
The Shark IonFlex DuoClean Cordless Ultra-Light Vacuum (IF201) boasts a design that offers exceptional flexibility when it comes to cleaning options. With its innovative MultiFLEX technology, this vacuum can bend and fold at the wand for easy storage and maneuverability around furniture and tight spaces. This feature allows you to effortlessly reach underneath low-lying furniture without having to move heavy objects or strain your back.
Additionally, the IF201 comes with multiple cleaning modes that cater to different surfaces and needs. The DuoClean technology combines a soft brushroll with a bristle brushroll, enabling the vacuum to effectively pick up large debris as well as fine dust particles from both carpets and hard floors. Whether you're tackling deep-pile carpets or delicate hardwood floors, this vacuum provides optimal performance across various surfaces.
Dual Brushroll Technology
One of the standout features of the Shark IonFlex IF201 is its dual brushroll technology. By utilizing two motorized brushrolls working in tandem, this vacuum excels at capturing dust, dirt, and pet hair from both carpets and hard floors. The soft brushroll actively engages hard floors, pulling in larger debris while also polishing the surface for a pristine finish.
Simultaneously, the bristle brushroll agitates carpet fibers to lift embedded dirt and restore them to their original state. This powerful combination ensures thorough cleaning on all floor types without compromising performance or leaving behind any residue.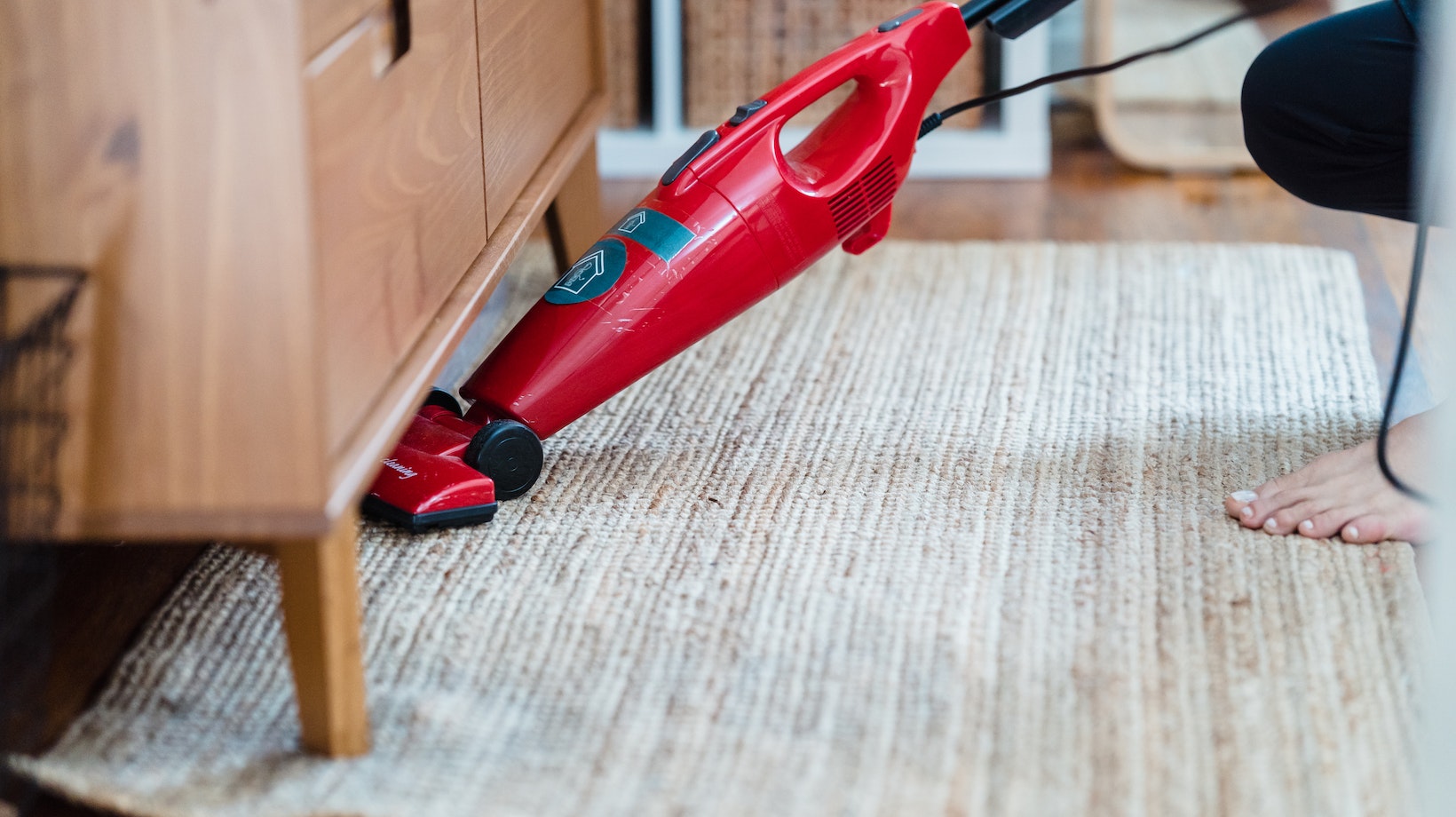 Lightweight And Portable
In addition to its impressive cleaning capabilities, the Shark IonFlex IF201 shines in terms of portability. Weighing just under 9 pounds, this ultra-light vacuum allows for effortless navigation around your home without causing strain or fatigue during extended cleaning sessions.
Furthermore, the cordless design eliminates the hassle of dealing with tangled cords or limited reach due to outlet proximity. Powered by a long-lasting lithium-ion battery pack, this vacuum provides up to 30 minutes of runtime, giving you ample time to tackle multiple rooms or even whole-house cleaning without interruption.
The IF201 also comes with a convenient handheld mode, allowing you to detach the wand and transform the vacuum into a compact and portable cleaning tool. This versatility enables you to easily clean above-floor areas, stairs, upholstery, and more with ease.
In conclusion, the Shark IonFlex DuoClean Cordless Ultra-Light Vacuum (IF201) impresses with its flexible cleaning options, dual brushroll technology, lightweight build, and portability. Whether you're dealing with carpets or hard floors, this vacuum delivers exceptional performance while offering convenience and maneuverability throughout your cleaning routine.
Battery Life And Charging Time
When it comes to cordless vacuums, one of the crucial factors to consider is the battery life and charging time. As an expert, I understand the importance of a vacuum that can efficiently clean your home without constantly needing to be charged. In this section, we'll dive into the battery life and charging capabilities of the Shark IonFlex DuoClean Cordless Ultra-Light Vacuum (IF201).
The Shark IonFlex IF201 is equipped with a powerful lithium-ion battery that provides impressive runtime. With its removable and rechargeable battery pack, you can easily extend your cleaning sessions without interruption. The vacuum offers two power modes: ION Power Mode for longer runtime and ION Boost Mode for maximum cleaning power.
In terms of battery life, the Shark IonFlex IF201 delivers up to 30 minutes in ION Power Mode when fully charged. This allows you to tackle multiple rooms or even larger areas without worrying about running out of power. However, it's important to note that using the ION Boost Mode will reduce the overall runtime.
Charging the Shark IonFlex IF201 is a breeze thanks to its convenient docking station. When you're done cleaning, simply place the vacuum on the dock and it will automatically start recharging. The docking station also serves as a storage solution for all your attachments, keeping them organized and within reach.
Now let's talk about charging time. The Shark IonFlex IF201 takes approximately 3.5 hours to fully charge from empty to full capacity. This means that after each use, you can have your vacuum ready for another round of cleaning in just a few hours.
To summarize:
Battery life: Up to 30 minutes in ION Power Mode
Charging time: Approximately 3.5 hours for a full charge
With these specifications, the Shark IonFlex IF201 offers decent battery life and efficient charging capabilities that allow you to clean your home effectively without being tethered to an outlet. Whether you need a quick touch-up or a thorough cleaning session, this cordless vacuum has got you covered.