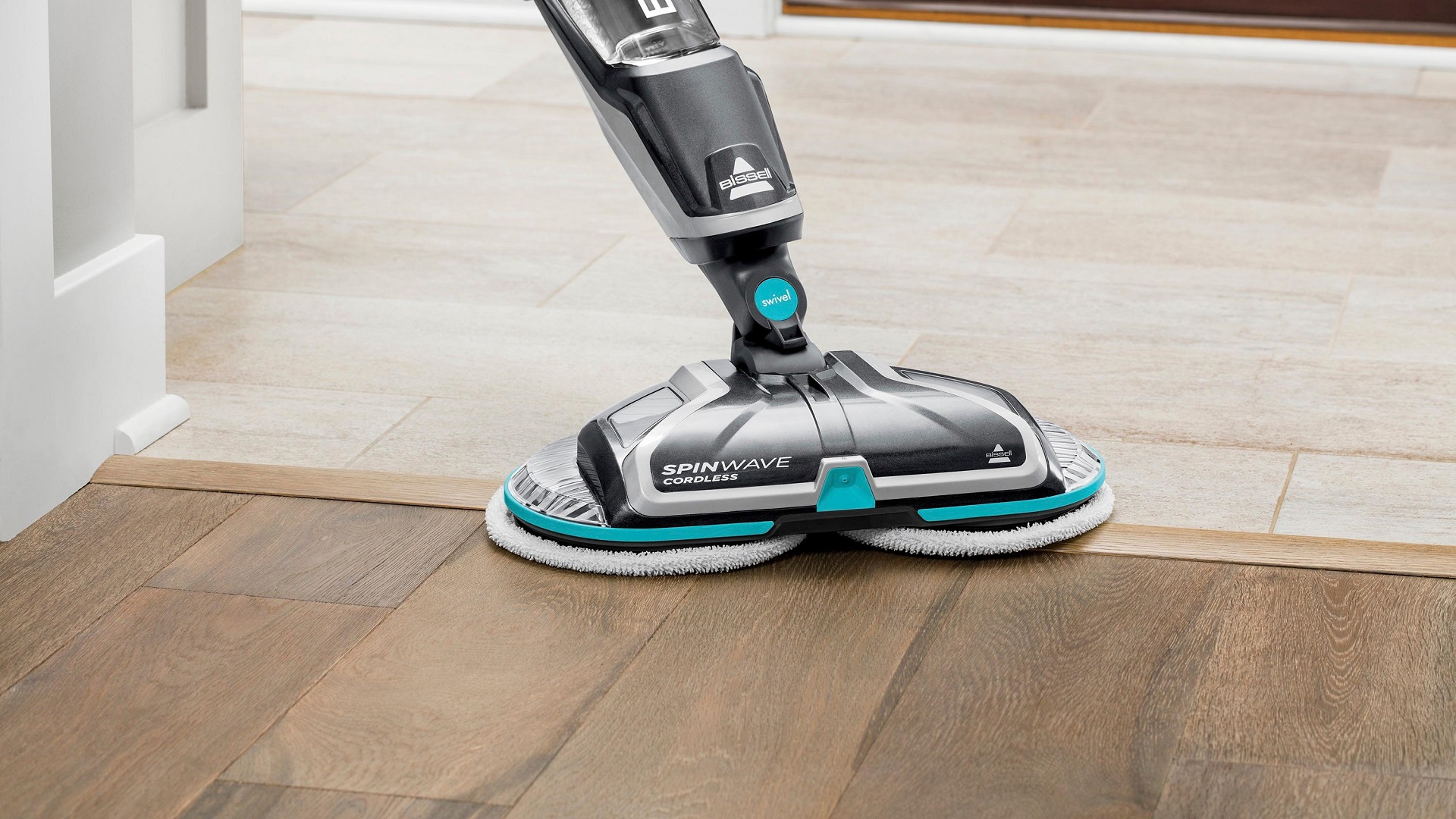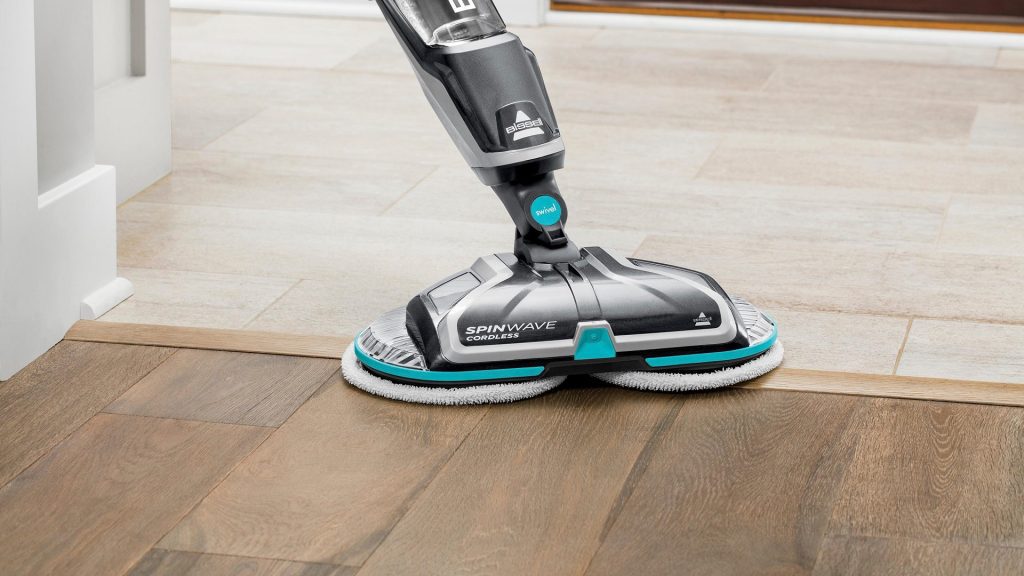 Best Electric Mop For Faster Cleaning
Last updated:
March 17, 2022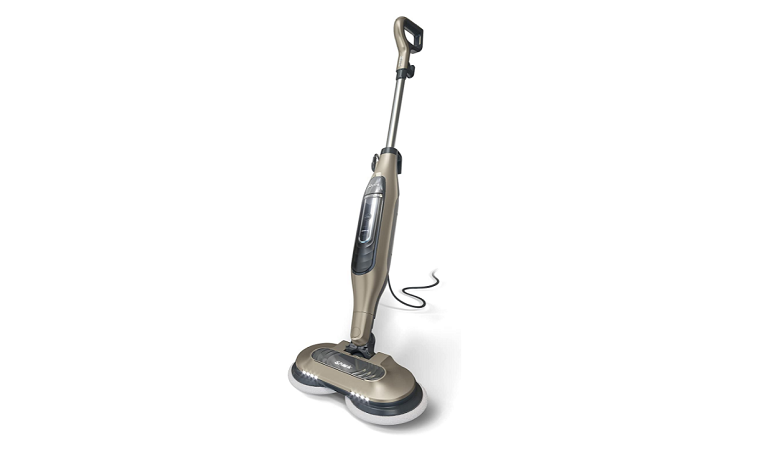 EDITOR'S CHOICE

Shark S7001 Mop
3 Steam modes
Powerful
Sanitizing
CHECK LATEST PRICE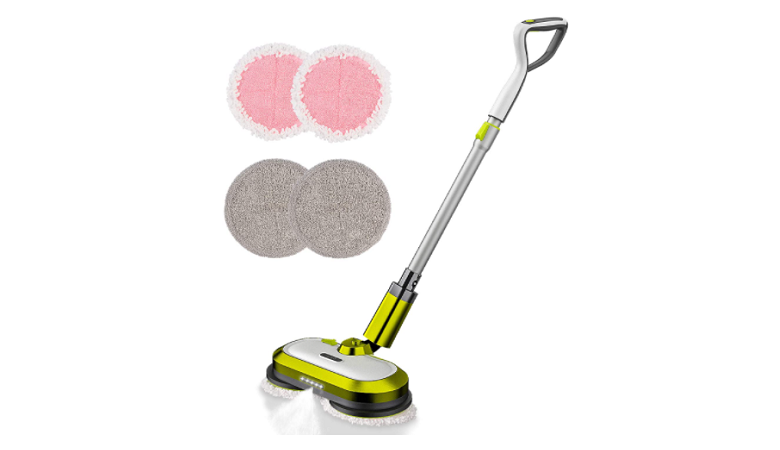 EDITOR'S CHOICE

VMAI Cordless Mop
Long-last battery
LED Headlight
Easy-to-assemble
CHECK LATEST PRICE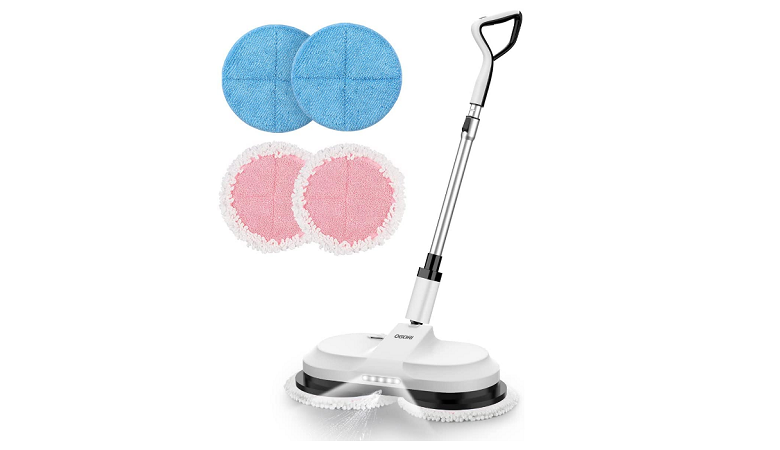 EDITOR'S CHOICE

OGORI Electric Mop
Detachable battery
Water spray
Free-standing
CHECK LATEST PRICE
If you're sick and tired of using your regular mop to clean your floors because it's a hassle to wring out, you should consider purchasing an electric mop. This can help you to clean your floors faster and have more time for your other tasks.

What is an electric mop, exactly? An electric mop uses friction from its rotating soft-touch pads to clean stubborn stains. It also has a bucket for cleaner so you can spray your floors while you clean them.

Since this mop head spins, you don't have to put as much effort into your mopping chores. If that sounds good to you, read our guide to the best electric mop. 
Best Overall: Shark S7001 Mop
It comes with three steam modes: light, for those quick and easy cleanups around the house; normal, for daily use; and deep, which is ideal for when you have stained floors that you want to clean.

This Shark electric mop is packed with lots of features to make mopping your floors easier than before. It's designed with LED lights so you can see debris that's hiding in those hard-to-reach areas of your home, and so you can mop your home on an overcast day.
It's got rotating and steam pads that give you more stain removal as compared to regular steam mops. Best of all, to keep your home healthy and hygienic, this electric mop removes 99.9 percent of bacteria. 
This best electric mop comes with accessories you need, all conveniently in one pack: four dirt-grip soft-scrub washable pads as well as a filling flask. It also comes with a cord that's 22 feet in length.
Runner-Up: VMAI Cordless Mop
It has a detachable 2550mAh battery that gives you a runtime of between 40 and 60 minutes. For increased usability, this electric mop charges really quickly – within 2.5 to 3 hours, this mop will be fully charged and ready to go!

This wireless mop makes use of wireless technology, so you don't have to worry about tripping over cords or battling to clean the stairs in your home.
It also comes with an extendable rod so that you can get it into difficult-to-reach areas. It can be extended up to 48.8 inches, or used at 37 inches.

You'll love that you can use this electric mop's spray function as it has a built-in water tank. It can also be used with wax if you want to scrub your wooden floors. After receiving this electric mop, you'll be glad that you can assemble it quickly and easily, and start using it right away. 
Alternative: OGORI Electric Mop
Since this electric mop is cordless, it allows you to clean the entire home without you having to be restricted by its cord length. It has powerful dual-spin motors that can clean up to 260 revolutions per minute.

With its one-button water spray feature, this mop has a built-in water tank that enables you to wet mop your floors effectively. You can also add wax oil to it if you want to wax and polish your wooden floors.

It comes with four reusable microfiber cleaning pads that get attached to the bottom of the mop so that you can clean up your home quickly and easily.
Just like with other electric mops on the market, this one is designed with an LED headlight that makes it easy to find stains that are not immediately visible. 
Alternative: VMAI Electric Mop
This electric mop has a dual-motor design. The motor can spin up to 220 revolutions per minute so it can be used to remove dust, splotches, and stubborn stains that won't come out easily. The motor also pushes the electric mop head forward so you don't have to put in a lot of effort to use it.
After about two-and-a-half hours of charging, you'll be able to use it for up to an hour, which is pretty decent for small and large living spaces.

This is an electric mop that shares some similarities with the previous VMAI mop on our list, as it has a LED headlight and can be adjusted from 37 inches to 48.8 inches. It can also rotate 180 degrees horizontally.

This electric mop is wireless, so you'll be able to use it all around the house and in difficult-to-reach areas without a problem. It comes with four microfiber and reusable replacement pads for the mop. You can use water or wax oil in this mop, which makes it versatile depending on the type of flooring you have. 
Alternative: VMAI Cordless Electric Spin Mop
This mop has powerful dual-spin motors that offer 250 revolutions per minute so you can remove dirt and debris at a faster rate than if you had to use a traditional mop. You can use it all around the home without having your movements restricted or finding it hard to get into certain areas.
This VMAI electric floor mop can be used on a variety of floors, such as vinyl, hard wood, marble, and tiles, so it's a versatile mop to own. It comes with four microfiber cleaning pads that are reusable, so you get everything you need in the pack to start cleaning your home.
You also won't have to rush out and buy more cleaning pads to replace the original ones. Like some other mops on the market, this one has an adjustable head. Its base has a joint so that the handle can be rotated from 60 degrees, which is ideal for standing.
It has a battery that lasts for a long time – you'll be able to clean your home for more than 35 minutes if you're dry mopping it, and 20 minutes if you're wet mopping it. 
As we can see in our reviews of the best electric mops, there are mops on the market that give you many great features to give your home a professional clean.
If you want a bit more information about electric or power, mops, read on to learn about whether or not power mops are worth it. We'll also explore alternatives, such as if steaming is better for your floors. 
Are power mops any good?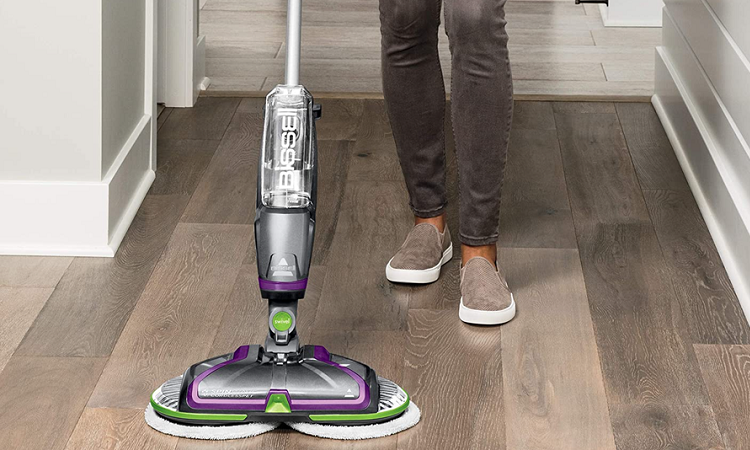 If you've heard of the Flash power mop, you'll already know that it's popular. But is it any good? This type of mop has a scrubbing strip that will help you to remove stubborn stains, and a pivoting head so that you can get into difficult-to-reach places.
It also comes with cleaning pads that get attached to the mop head for fast and easy cleaning. This type of mop works in a similar way to the electric mops that we featured in our reviews. You can also use it on a variety of flooring types, such as finished wood.

Power mops are sometimes a confusing term. A power mop can be one that uses steam during the cleaning process, but it can also refer to an electric mop. Sometimes, a power mop can be one that includes steam functions and electricity to power it, as you'll see when searching online retailers for power mop models.

Things can become more confusing if we consider that a power scrubber is also a type of mop. This is useful for cleaning small areas in the home, such as tubs, showers, and grout, to ensure that they can get a deeper clean. Some of a power scrubber's pros include the following: 
It's ideal for cleaning sticky, stubborn spills and stains in specific areas. 

It isn't reserved for floor areas, as you can use it on tile grout. 

It requires less physical effort than if you have to scrub at the stain with a rag. 

It's a handheld device which makes it easy to hold and use.

It comes with attachments so you can clean a variety of surfaces and rooms in the home.



Is steam mop good?
Using a steam mop on your floors is a good idea for various reasons. For starters, steam cleaning is a natural way to remove dirt, stains, and household germs. It can even remove bacteria such as E. Coli and salmonella.
This is because of how it makes use of water that reaches temperatures of over 175 degrees Fahrenheit. This sanitizes surfaces effectively.

Another reason why steam mopping is good is that it prevents you from being exposed to dangerous chemicals that are common in many cleaning solutions, and it prevents you from having to use a lot of physical energy to clean your home.

However, there are some floor types that are not ideal for steam mopping. Since a steam mop produces pressurized steam that gets forced into crevices and cracks in the floor which can be missed with other types of mops, this can be potentially hazardous for some types of floors.
For example, if your floor has cracks in it, this can cause it to get damaged. Similarly, vinyl materials can warp because of the steam mop's high temperature. Steam mops are not recommended for use on wood or laminate flooring.
Similarly, hardwood floors can have small gaps that are not noticeable to the naked eye, and if you force hot steam into them this can cause the flooring to warp, swell, or experience other damage.
Are steaming floors better than mopping?
One of the big questions you'll have to ask yourself is if you should steam your floors or mop them. Which method is better? There are advantages linked to both cleaning methods, so let's explore them. 
Steaming floors:
Pros

Steaming is more sanitary than regular mopping. This is because it uses a high temperature to effectively clean your floors. Most steam mops only need water in their tanks, so you can also clean your floors faster.

Steaming is safe for the family. It enables you to prevent the use of harmful chemicals that can be dangerous for your children and pets. This is because steaming floors don't require the use of cleaning solutions. In addition, because steam mops dry very quickly, this is safe for pets and kids who walk on the floors after you clean them.

Steaming doesn't require a lot of effort. When you use a regular mop, you have to scrub hard on stubborn stains. By comparison, a steam mop is quicker and doesn't require you to put in as much effort.

Steaming loosens dirt and grime much quicker than a regular mop. This is because of how the steam produces vapor. 
Mopping floors:
Pros

A regular mop is cheaper than a steam mop. A steam mop can cost more, especially if it's got high-end features.

A regular mop doesn't require any batteries or electricity to work so that it can release hot water vapor. In this way, a regular mop is easy to grab and use whenever you need it, especially if you're cleaning outdoors.

A regular mop is lighter to move around and carry, as compared to a steam mop. A regular mop can weigh around three pounds, whereas a steam mop can weigh between six to 10 pounds, and that's before you fill up its water tank

. 
Where does the dirt go when you steam clean?
If you've ever used a steam mop on your floors, you might have wondered where the dirt goes. The hot vapor released by the mop will break down the dirt, but it doesn't get eliminated from the area that you're cleaning.
You will have to remove the dirt that's been loosened by manually wiping it away with a cloth or using your vacuum cleaner to remove it.

That said, some steam cleaners suck the moisture and dirt away with the use of high pressure so that it gets put back into the dirty water tank. From there, the water can be flushed. 
If you want to get a mop that will give your floors a professional clean, you should invest in an electric mop. But which one is best for you? Which one has the features you need to clean a variety of flooring materials?
In this article, we've not only provided you with the best electric mop, but also four other high-quality mops that you should consider. We've also featured some information about electric and steam mops so you can see which one is right for you and your home. 
Resources: